TEAM WEAR CUSTOM PROCESS
YOUR OWN CUSTOM MADE CLOTHING IN JUST SEVEN STEPS
Custom made sportswear for you, and/or your company, association or sports club, at Lorini-sports it's possible! In just seven steps you also have your own custom made sportswear! Of course, our team will guide you through the entire process. From choosing, designing, fitting, ordering to receiving the products.

1. CHOOSE YOUR ITEM(S)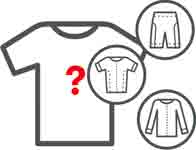 The very first step is making choices. Which articles best suit you or your company/association? Which finish and which fit is best for you or your company/association?
2. NON-BINDING QUOTATION
once it is known which articles, finishes and quantities are required, we will prepare a quotation without obligation.
3. CREATE DESIGNS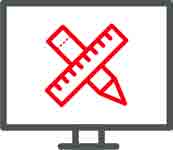 You can make your own design, but you can also leave it to us. Please note: Logos that will be included in the design must be supplied as vector .eps or .ai file. Colors can be identified using color numbers.
4. DETERMINING SIZES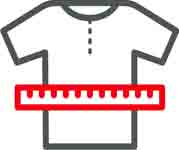 We advise you to use our fitting clothing service to determine the sizes. This fitting clothing is composed on the basis of the desired range, and we will send the fitting clothing to you free of charge. You can also use our Lorini expert for personal advice. Is there no possibility to fit? Then use our size chart.
5. ORDER CONFIRMATION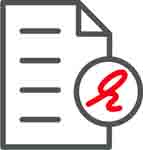 We will send you an order confirmation as soon as it is known which items, sizes and quantities are needed. The order confirmation includes the applicable prices.
6. PRODUCTION PROCESS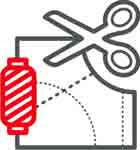 After we have received the order confirmation, we get to work. Because we produce everything ourselves, we are flexible in the production process. All fabrics are cut to size using our own patterns and possibly adjusted per person. The pawn parts are also printed in the desired design. We produce in the Netherlands, Germany and Poland.
7. DELIVERY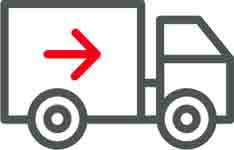 Our standard delivery time is 8 working weeks after approval of the order confirmation. In consultation, the clothing can be picked up or sent.
EXTRAS
OWN WEBSHOP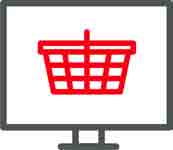 If desired, we can build a webshop for your sportswear. We manage the webshop and ensure that it remains up-to-date. For example, employees, relations or members can place their own order here.
STOCK UNDER MANAGEMENT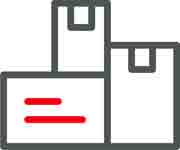 if desired, we can manage the stock management of your company or association. We will then take the work off your hands. The size of the stock and the manner of stock management is always in consultation.